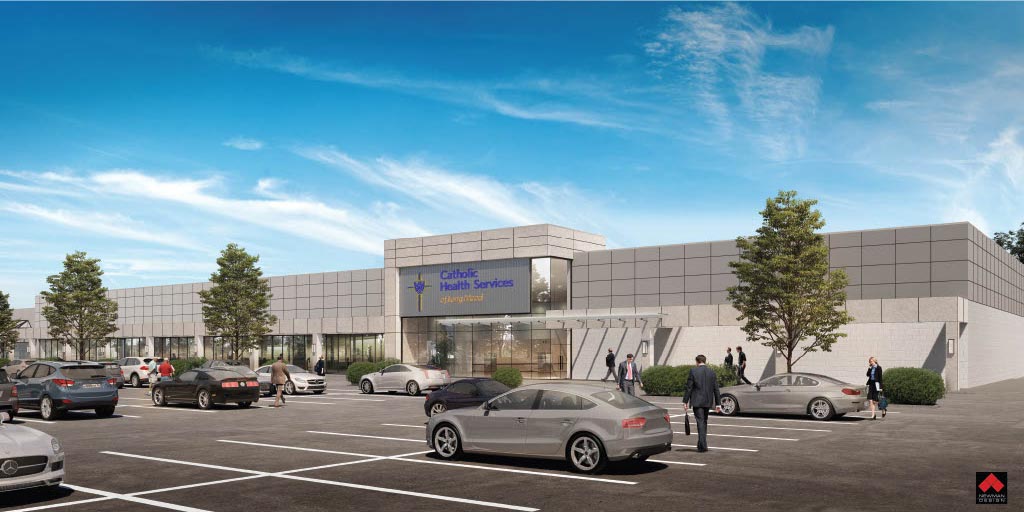 Bronx, N.Y. (August 24, 2022)—Health networks' expansion into new territories and underserved communities is driving retail-to-medical conversions, said Joseph Simone of Simone Development Companies.
"Across the nation, we're seeing the conversion of empty or under-performing retail spaces into new urgent care, ambulatory centers and doctors' offices as expanding health networks seek locations that are attractive to and convenient for consumers," said Joe Simone, president of Simone Development Companies. "This adaptive reuse of outdated retail appeals to health networks because of the cost savings, plentiful parking and existing customer bases."
Southwestern Connecticut is one region experiencing significant investment in healthcare real estate. Hartford Healthcare is expected to add about a dozen new medical facilities in Fairfield County as the network seeks communities that are underserved by its competitors. In 2020, Hartford Healthcare converted a former Sports Authority space into a medical center at the North Haven Pavilion in North Haven, Conn. Meanwhile, Hartford Healthcare's rival—Yale New Haven Health System—has also converted retail into medical uses at the Meriden Mall in Meriden, Conn.
Simone Development Companies is a retail-to-medical conversion specialist. The company recently broke ground in Centereach, N.Y. on Catholic Health Ambulatory & Urgent Care, a new multi-specialty practice featuring primary care, women's health, behavioral health, cardiology, neurosciences, orthopedics, and several other services.
The development will transform a 63,000-square-foot former Ocean State Job Lot retail store located at 2112 Middle Country Road into a new healthcare facility. Catholic Health will lease the new building from Simone and plans to open in the Spring of 2023.
Catholic Health Ambulatory & Urgent Care at Centereach is the latest example of how Simone Healthcare Development, a leader in medical office and ambulatory care facility development, is revitalizing underutilized assets into modern healthcare centers. In Yonkers, N.Y., Simone transformed an abandoned historic building into the Boyce Thompson Center, an innovative 85,000-square-foot complex featuring medical offices and retail shops.
"While the online shopping revolution poses significant challenges for brick-and-mortar retail, we see enormous opportunities for healthcare providers that want to expand their regional footprints to reach new markets. We are prepared to partner with these networks to identify the best locations," said Joanna Simone, principal and president of leasing and property management operations at Simone Development Companies.
Simone Development Companies is a full-service real estate investment company specializing in the acquisition and development of healthcare, mixed-use, office, industrial, retail, and residential properties. Headquartered at the Hutchinson Metro Center, it boasts a portfolio of over 7 million square feet throughout the Bronx, Manhattan, Queens, Long Island, Westchester County, Orange and Fairfield Counties and New Jersey. With services spanning acquisition, development, construction, finance, asset management, accounting, leasing and property management, Simone Development Companies is set apart by its vertically integrated management team, long-term asset ownership and its pursuit of visionary development.