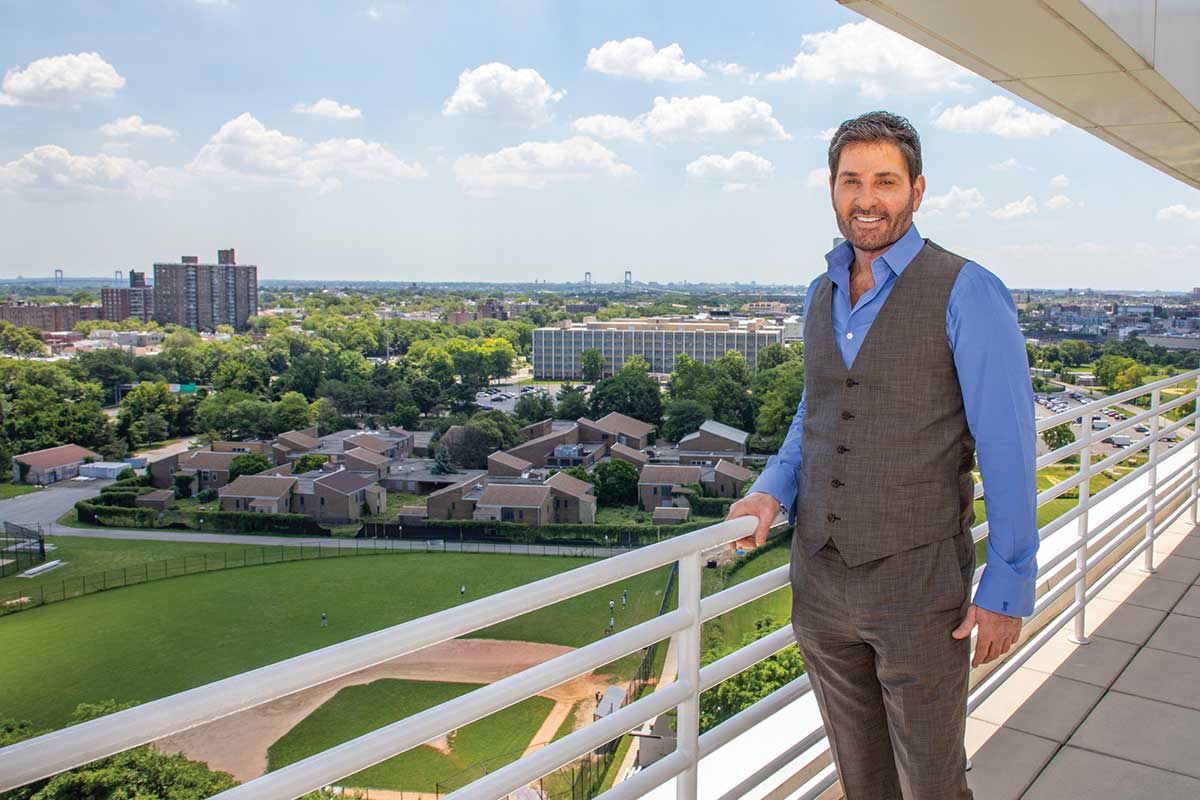 Bronx, N.Y. (May 1, 2023)—New York City's expansion of the Harlem River Greenway will complement Simone Development Companies' decision to build a greenway on its undeveloped property, said president Joseph Simone.
"Public greenways with dedicated bicycle paths will help private property owners develop new facilities for the growing life-sciences sector whose employees demand alternative modes of transportation," said Joe Simone, president of Simone Development Companies.
On April 18, New York City launched a series of public-engagement sessions to plan the Harlem River Greenway expansion into the Bronx. The proposed seven-mile route will connect Randall's Island at the southern tip of the Bronx to Van Cortlandt Park in the north, with a critical north-south bike commuting corridor.
Greenways are expanding throughout New York City, particularly in areas targeted for new development. At the Manhattanville Factory District in West Harlem, the construction of a three-block pedestrian greenway along buildings containing wet labs and offices provides the emerging innovation corridor with an attractive amenity for tenants and their employees.
Simone Development Companies is pursuing a similar strategy at its Hutchinson Metro Center in the Bronx. The Hutchinson Metro Center's undeveloped southern section will include lawns, seating areas and a greenway through the center of the development. The complex already has a health club, hotel and bicycle trails running along the Hutchinson River Parkway.
"We've heard from employers that outdoor amenities like bike trails or landscaped plazas are becoming increasingly important to the top talent that they seek. Simone Development Companies is focused on designing optimal outdoor environments for its Hutchinson Metro Center expansion to accommodate this focus on public spaces," said Megan Guy, Simone Development Companies' senior vice president of development.
Simone Development Companies is a full-service real estate investment company specializing in the acquisition and development of healthcare, mixed-use, office, industrial, retail, and residential properties. Headquartered at the Hutchinson Metro Center, it boasts a portfolio of over 7 million square feet throughout the Bronx, Manhattan, Queens, Long Island, Westchester County, Orange and Fairfield Counties and New Jersey. With services spanning acquisition, development, construction, finance, asset management, accounting, leasing and property management, Simone Development Companies is set apart by its vertically integrated management team, long-term asset ownership and its pursuit of visionary development.