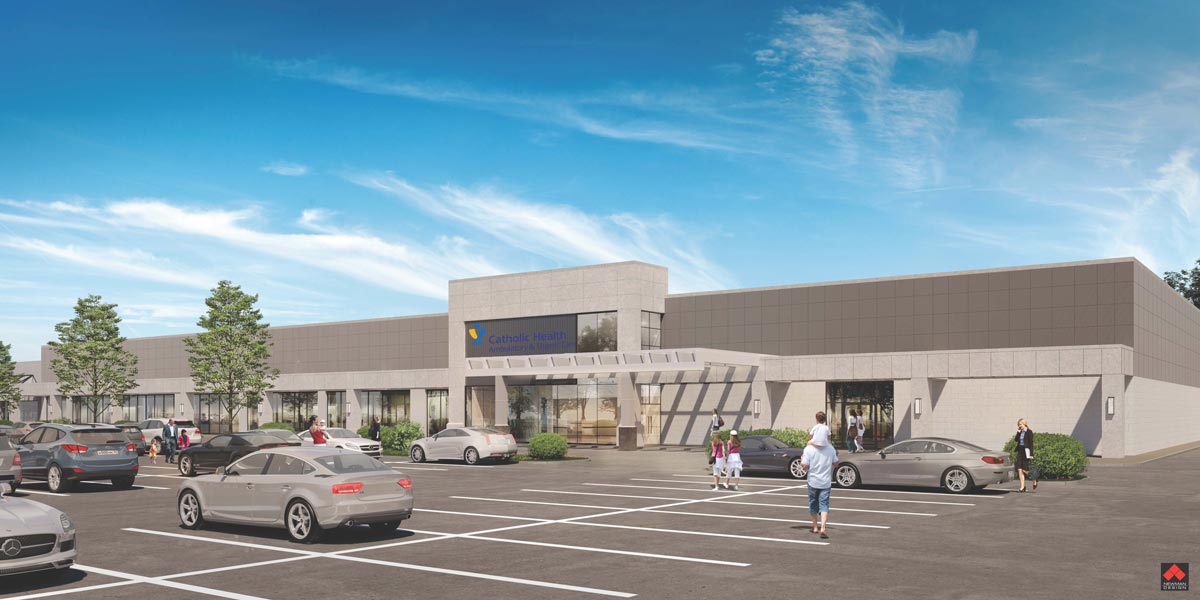 Joseph Simone, President of Simone Development Companies, said that a new analysis of the urgent care sector predicting continued growth through 2029 will lead to more investments in real estate.
"According to Data Bridge Market Research, the urgent care market will experience a compound annual growth rate of 5.35% between 2022 and 2029, which translates to a continued push to redevelop outdated retail into urgent care, along with new construction," said Joe Simone.
The research firm noted that the increasing incidence of sports-related injuries, reduced waiting times, and growing awareness about urgent-care centers are expected to expand the market.
Simone Healthcare Development, an affiliate of Simone Development Companies, is an active participant in the growth of the urgent care sector in the New York City metro area. The company recently broke ground on a redevelopment of a 63,000-square-foot retail store for the creation of the Catholic Health Ambulatory & Urgent Care facility in Centereach, New York.
The Catholic Health center is a new multi-specialty practice featuring primary care, women's health, behavioral health, cardiology, neurosciences, orthopedics, and several other services. The site is located at 2112 Middle Country Road, and it is expected to open in the spring of 2023.
Simone Healthcare Development acquired part of the building from Ocean State Job Lot, the largest closeout retailer in the Northeast. The company recently vacated the building and is opening a new 36,000-square-foot store on the eastern portion of the 10.4-acre property.
"The rise of online shopping means that some retailers are downsizing their footprints. This restructuring opens opportunities for providers like Catholic Health to deliver their services in consumer-friendly shopping centers that are established destinations," said Joanna Simone, Principal and President of Leasing and Property Management operations at Simone Development Companies.
---
Simone Development Companies is a fully integrated private real estate investment and development company that acquires and develops healthcare, mixed-use, office, industrial, retail and residential properties. Headquartered at the Hutchinson Metro Center, it boasts a portfolio of over 7 million square feet throughout the Bronx, Manhattan, Queens, Long Island, Westchester, Orange and Fairfield Counties and New Jersey. With services spanning acquisition, development, construction, finance, asset management, accounting, leasing and property management, Simone Development Companies is set apart by its creatively oriented management team, long-term asset ownership and its pursuit of visionary development.