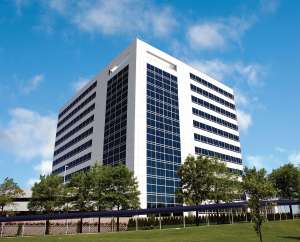 Bronx, N.Y. (May 23, 2022) — A recent grant to investigate early-stage Alzheimer's Disease highlights the importance of access to basic research for life science companies, said Joseph Simone of Sim
one Development Companies.
"Life science companies developing therapies for some of our society's urgent health needs must locate close to research hospitals or institutions to effectively collaborate with scientists performing cutting-ed
ge experiments," said Joseph Simone, president of Simone Development Companies.
In April, the National Institutes of Health (NIH) awarded researchers at the Albert Einstein College of Medicine in the Bronx a five-year, $4.2 million grant to detect behavioral markers for Alzheimer's that emerge early in the course of the disease, before the disease can be clinically diagnosed. The research results could help scientists identify people at risk for Alzheimer's and related problems, such as falls, and lead to new preventive strategies.
Simone Development Companies has built the 42-acre Hutchinson Metro Center across the street from the Albert
Einstein College of Medicine, which last year received more than $185 million in research awards from the National Institutes of Health.
Simone Development Companies is in the process of expanding its Hutchinson Metro Center campus to include life-science-focused laboratories for medical research. The campus will sit next to a new Metro-North train station that will soon provide commuters direct access in 25 minutes to Penn Station and New York City's other innovation corridors.
"We recognize that life science start-ups and early-stage companies thrive on the cross-pollination that occurs in and near research hubs like the Albert Einstein College of Medicine," said Danielle Contillo, principal of Simone Development Companies.
Research centers at Einstein focus on cancer, aging, intellectual development disorders, diabetes, clinical and translational research, liver disease, and AIDS. The college is a partner with Montefiore Medical Center, which leases part of the Hutchinson Metro Center's Tower One and fully leases Tower Two—an 11-story, building with 12 operating rooms and four procedure rooms; an advanced imaging center; onsite laboratory services and pharmacy; as well as primary and specialty care practices.