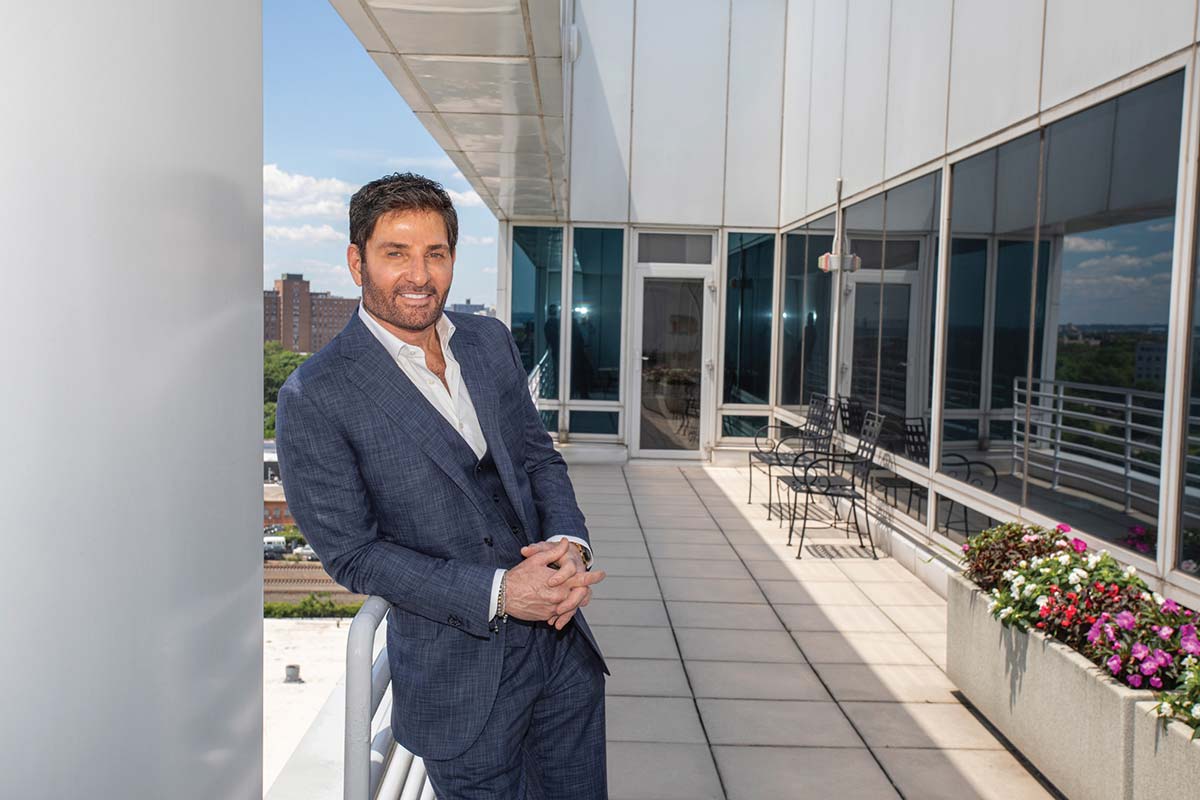 Bronx, N.Y. (April 5, 2023)—New York's March 21 award of $13.5 million for low-carbon residential projects is motivating builders of affordable housing to incorporate the latest sustainable technologies, said Joseph Simone of Simone Development Companies.
"New affordable housing complexes often emphasize amenities like fitness and community rooms, but it is equally as important that builders consider the cost feasibility of climate-friendly measures like low-flow plumbing, LED light fixtures and geothermal heat pumps as electricity and natural gas prices rise," said Joe Simone, president of Simone Development Companies.
Climate-friendly affordable housing made news on March 21 when New York Gov. Kathy Hochul announced the winners in the third round of the Buildings of Excellence Competition for the design, construction and operation of clean, resilient, and low-carbon or carbon neutral multifamily buildings. The competition supports New York's goals to reduce greenhouse gas emissions 85 percent by 2050.
In New Rochelle, N.Y., Simone Development Companies and Stagg Group are building West View Apartments, a 186-unit affordable housing development for families whose income is at or below 60% of the area median income.
West View Apartments' design embraces the spirit of the Buildings of Excellence Competition with sustainability measures that include compliance with Enterprise Green Community and Energy Star MFNC (multifamily new construction) standards, low-flow plumbing fixtures, LED light fixtures with motion sensors, dark-sky-compliant exterior light fixtures and the use of paint and sealants with low volatile organic compound emissions.
New Rochelle is in the midst of a transit-oriented development boom that has 25 significant downtown projects either completed or under construction. Simone Development Companies' and Stagg Group's West View Apartments tower will deliver a complex with all-affordable units to this dynamic residential market.
"We are proud to offer New Rochelle a lower-cost and amenity-rich residential opportunity that upholds the highest environmental standards while looking no different from the surrounding luxury towers. This building proves that climate-smart affordable housing is doable with careful planning," said Megan Guy, senior vice president of development at Simone Development Companies.
Simone Development Companies is a full-service real estate investment company specializing in the acquisition and development of healthcare, mixed-use, office, industrial, retail, and residential properties. Headquartered at the Hutchinson Metro Center, it boasts a portfolio of over 7 million square feet throughout the Bronx, Manhattan, Queens, Long Island, Westchester County, Orange and Fairfield Counties and New Jersey. With services spanning acquisition, development, construction, finance, asset management, accounting, leasing and property management, Simone Development Companies is set apart by its vertically integrated management team, long-term asset ownership and its pursuit of visionary development.