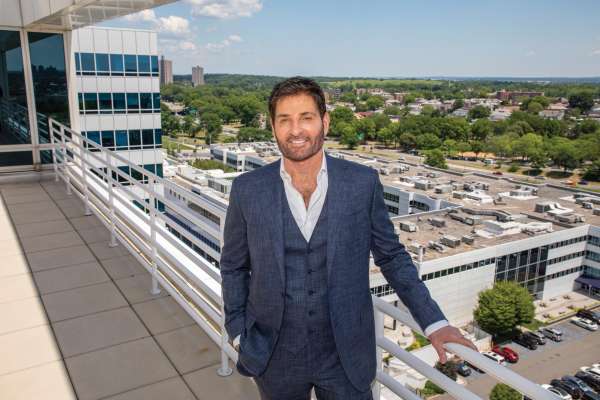 New York's planned investments in life science workforce training centers will help stimulate real estate development, said Joseph Simone of Simone Development Companies.
"New York is successfully attracting life science startups. The challenge now is to build talent pipelines to train the necessary workforce that will enable the state to achieve its employment goals," said Joe Simone, President of Simone Development Companies. "State investments in the New York City regional workforce development plan ensure that growing life science companies seeking real estate in the tri-state area will find the right workers to fill new laboratories and facilities."
The Long Island Investment Fund recently announced its intention to fund a life science workforce development training center. One of the fund's goals is to supercharge the life sciences ecosystem in the region by developing workers with in-demand skills.
LifeSci NYC has a similar role in the five boroughs, and one target area is in the Bronx at the Montefiore-Einstein Accelerated Biotechnology Research Center (EMBARC), located across the street from Simone Development Companies' Hutchinson Metro Center. EMBARC is a biomanufacturing operation focused on cell, gene, and antibody production. LifeSci NYC will invest $20 million to build a diverse pipeline of life sciences talent.
Simone Development Companies has anticipated growth in Morris Park's biotech talent pool by planning for a live-work-play environment at the Hutchinson Metro Center, a mixed-use medical-office complex where future construction may include life science labs, housing, and destination retail catering to the employees of companies that grow out of EMBARC. This emerging innovation hub will be connected to New York City's life sciences network by Metro-North's future Morris Park train station, which will provide quick access to Penn Station in Manhattan.
"Since 2018, biotech research and development companies have increased employment by more than 8,000 people in the New York City metro area, an almost 20 percent increase. "Industry leaders say this growth will continue, and our Hutchinson Metro Center is well positioned to meet the increased demand for real estate that can accommodate life science facilities and workers," said Megan Guy, Simone Development Companies' Senior Vice President of Development.
Simone Development Companies is a full-service real estate investment company specializing in the acquisition and development of healthcare, mixed-use, office, industrial, retail, and residential properties. Headquartered at the Hutchinson Metro Center, it boasts a portfolio of over 7 million square feet throughout the Bronx, Manhattan, Queens, Long Island, Westchester County, Orange and Fairfield Counties and New Jersey. With services spanning acquisition, development, construction, finance, asset management, accounting, leasing and property management, Simone Development Companies is set apart by its vertically integrated management team, long-term asset ownership and its pursuit of visionary development.