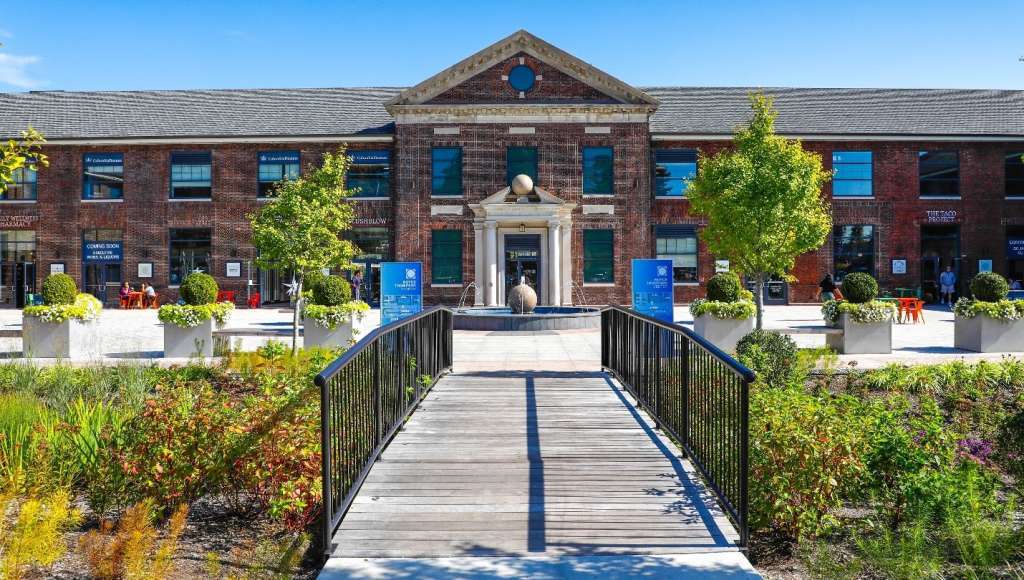 YONKERS, NY (July 2023) – Simone Development Companies has announced signing two new leases totaling 3,552 square feet of retail space at the Boyce Thompson Center at 1086 North Broadway in Yonkers, NY. Enbu Asian Fusion, a Japanese/Asian fusion restaurant, is leasing 2,580 square feet of space at the mixed-use center. SoYo Nails, a nail salon, is leasing 972 square feet.
Built in the early 1900s, the historic Boyce Thompson Center has been transformed by Simone Development into a premier 85,000-square-foot mixed-use center featuring a variety of medical and retail tenants. Medical tenants include St. John's Riverside Hospital, Westmed Medical Group, Columbia Doctors, Mount Sinai Doctors, ENT and Allergy Associates, Motion PT, Metro Vein Centers and Riverside Dental Health. Retail tenants include Tompkins Mahopac Bank, Ultimate Spectacle, Family Wellness Pharmacy, The Taco Project, Starbucks, Executive Wine & Spirits, fresh&co, and Fortina Restaurant.
"We are delighted to welcome Enbu Asian Fusion and SoYo Nails to our growing roster of retail tenants at the Boyce Thompson Center. These businesses are a great amenity not only for those who work at the Boyce Thompson Center and for patients visiting our medical tenants, but for the entire surrounding Yonkers community," said Josh Gopan, Vice President of Leasing at Simone Development.
Representing Simone Development in both transactions were Josh Gopan, Vice President of Leasing at Simone Development, along with Michael Hansen from the company's legal team. Enbu Asian Fusion was represented by Laurence London of Laurence London & Co. Karnit Mosberg of Royal Properties represented SoYo Nails in the lease transaction.