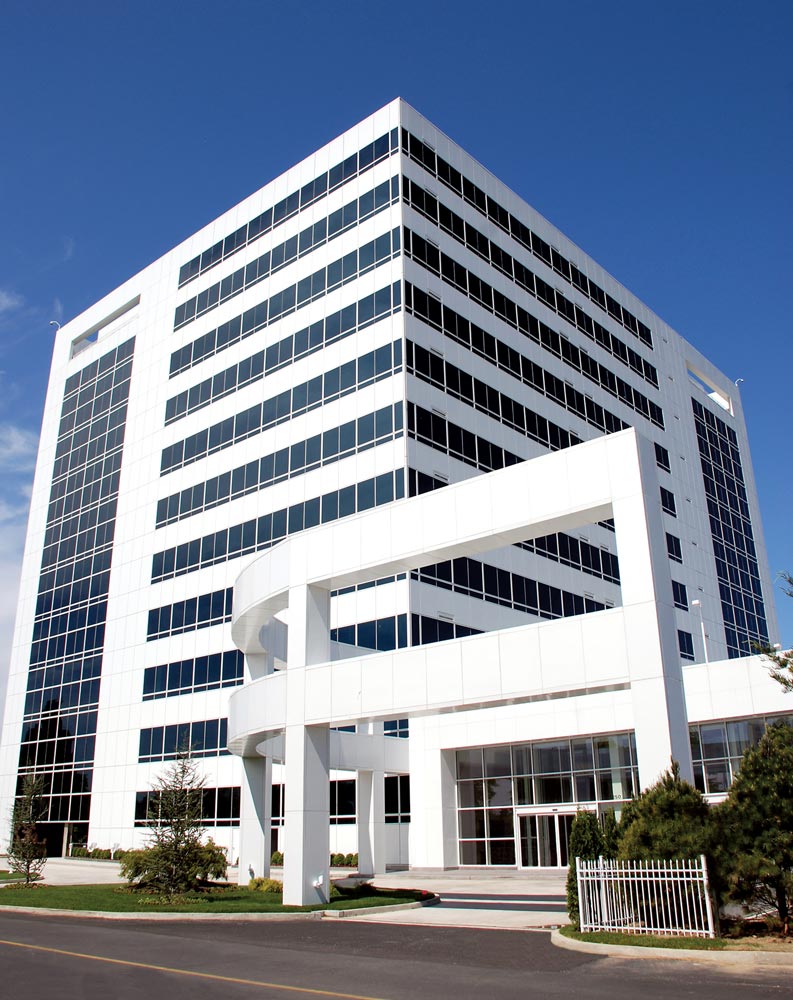 BRONX, NY – November 7, 2022 – Simone Development Companies has announced that Shein Orthopaedics and law firm Peña & Kahn have both signed expansion and renewal leases at the firm's Tower One at the Hutchinson Metro Center at 1250 Waters Place in the Bronx, NY. Ownership was represented by Josh Gopan, Simone's Vice President of Leasing, in conjunction with in-house legal counsel. Shein Orthopaedics was represented by SVN BIOC Commercial Real Estate Advisors, and Peña & Kahn was represented by Anthony Michaels, Esq.
Shein Orthopaedics, a tenant at the Hutchinson Metro Center since 2018, signed a 6,500-square-foot long-term lease renewal while Peña & Kahn, who signed their original lease back in 2011, signed a 16,158-square-foot lease expansion and long-term lease renewal.
Shein Orthopaedics consists of a father-and-son orthopedic team with offices in both New York and New Jersey. They specialize in spine and joint care and have extensive expertise in revision surgeries as well as in muscle-sparing operations. The medical practice employs a full range of nonsurgical techniques, including physical therapy.
Founded in 1987, Peña & Kahn has grown to be one of the most respected law firms in New York City. With 20 attorneys as well as 67 other staff members, Peña & Kahn is one of the city's leading personal injury litigation groups, with three offices across the region.
"We are incredibly thankful to Shein Orthopaedics and Peña & Kahn for their continued trust in the relationship with Simone Development at the Hutchinson Metro Center," said Mr. Gopan. "Beyond the property's convenient location, the Center enjoys a number of highly sought-after qualities including ample parking, great amenities and walking distance to the 6 train."
Tower One at 1250 Waters Place is part of Simone's Hutchinson Metro Center and offers prime office and retail space, including amenities ranging from fitness and conference centers to abundant free and valet parking and 24/7 security. In addition to Shein Orthopaedics and Peña & Kahn, the Hutchinson Metro Center is home to various medical offices including Montefiore Medical Center, Affinity Health Plan, and NY Presbyterian Medical Group, to name a few.